-FOR IMMEDIATE RELEASE-
Media Contact: Chris Glass, Chief Operating Officer
c.glass@minutesuites.com, 309.716.5141
DALLAS FORT WORTH INTERNATIONAL AIRPORT RECOGNIZES MINUTE SUITES AT THE 2019 EXCELLENCE AWARDS
DFW awarded Minute Suites for exceptional operations, cleanliness, and customer service
DALLAS – Dallas/Fort Worth International Airport (DFW) recognized Minute Suites six times at their 2019 Excellence Awards, awarding them the Operational Excellence Award for the third year in a row, three Clean Working Friendly Awards for the second year in a row and a Customer Service Champion Award. Additionally, two outstanding Minute Suites employees, Lizbeth Pérez and Helen Robinson, received individual Customer Service Champion Awards.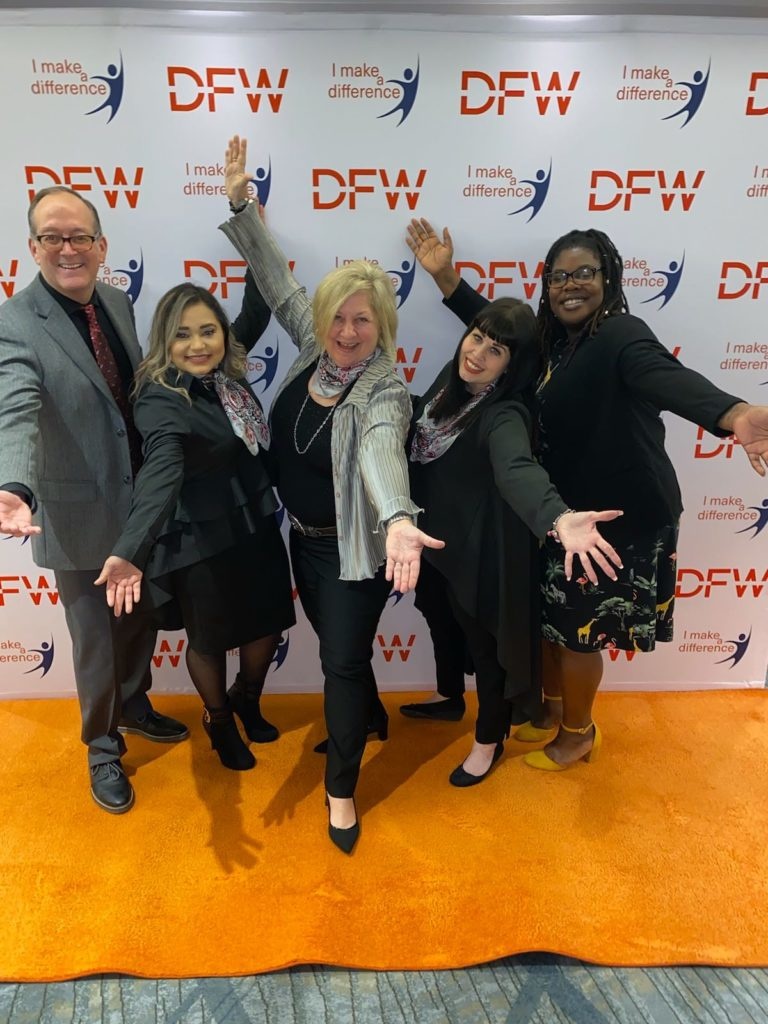 "We're sincerely grateful for these awards and proud of our incredible employee team at DFW," says Co-founder and Director of Minute Suites, Daniel Solomon. "Their commitment to excellence and hospitality is a true embodiment of our vision for every Minute Suites across America."
Kelye Rouse Brown, DFW Partner adds, "This award is well-deserved by the DFW team. Their dedication to success is outstanding, and they band together to go above and beyond with our First Class approach with each guest and each other." Earlier this year, DFW's Minute Suites was recognized by Airport Experience News as the Best Airport Service/Amenity.
Minute Suites is a staple at DFW. The Terminal A location has 7 suites in total; 4 regular and 3 premium window suites. The original DFW location in terminal D offers 2 showers in addition to the 10 suites. There are currently six Minute Suites locations in the U.S., but they have eight new projects underway, located throughout the northeast and southeast regions. They are also working toward securing locations in the Midwest and on the west coast.
Suites are booked with a one-hour minimum followed by 15-minute increments along with an eight-hour day rate and a flat overnight rate option available. Advanced booking is recommended when possible and reservations can be made more easily than ever with the brand new Minute Suites Mobile app, available for download on Android and iOS.
###
About Minute Suites:
In 2008, Minute Suites, LLC was founded as a healthier way for people to travel. Minute Suites is the first company in North America to provide private suites inside security at airports where travelers can nap, relax or work. The development of this unique passenger service has resulted in many industry awards including Airport Experience News's Best Passenger Services Award, the USA Today Reader's Choice for Best Airport Amenity, the Richard A. Griesbach Award of Excellence in the 2018 Airports Council International-North America (ACI-NA) Airport Concessions, #1 Airport Customer Experience at both Dallas/Fort Worth International Airport and Philadelphia International Airport, an Airport Council International Award for Best New Consumer Service, and the United States Department of Defense Patriotic Employer Award. For more information, visit http://minutesuites.com/.